Agile & Results-Centric Branding Agency Based In Jakarta
As a leading branding agency and branding consultant in Jakarta, we help purpose-driven companies attract and retain highly profitable customers at scale using results-driven branding strategy and digital experience within our 5 pillar framework – BrandAscent™.
Get Started
branding agency jakarta
branding consultant jakarta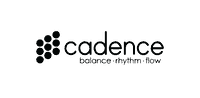 Building An Unstoppable Brand Is Not A Game Of Checkers. It's A Game Of Chess.
We Specialize in brand consulting, strategy and digital experience that positions you for market leadership.
We help our clients succeed by creating brand identities, digital experiences, and marketing catalysts that set their businesses apart. We help them attract more customers, in less time, by allowing their core message to shine through so that they can grow and scale as they envision.
Explore Services
We make sure that our work maps directly back to our client's financials. We do this by creating Results Architecture™ that positions you to dominate your market space. Strategically build a brand and digital experience that attracts your 'perfect-fit' customers like a magnet.
Develop a deeper understanding of your customer makeup, motivations and trigger points. We design digital experiences that strategically bring people from complete stranger to paying customer. We do this by flipping your brand positioning and online presence into a digital client acquisition system.
Massive value and proven branding strategy is the only way to truly establish market leadership and exponential growth. We build and activate brands that win by using cultural insight, strategic vision, and the power of attraction across every platform for massive growth.
Our Work
Selected Project

Branding Strategy

Digital Experience
Branding & Digital Experience Agency
Your Business Idea Is Top Notch. But Your Communication Of It Isn't. It's Time To Build A Better Brand.
We understand the frustration of trying to grow a brand that's not where you want it to be. In crowded markets, a great business idea isn't enough. How you design your brand identity is crucial to establishing long-term credibility and trust with your market.
Branding Process
Best Branding Agency With Multi-Cultural Experience
You'll Be In Good Hands. Our Branding Agency In Jakarta, Indonesia, Has Experience In A Variety Of Diverse Markets.
Our proven framework and unique approach is the key to multiplying results for our clients. With vast experience working with businesses beyond Jakarta, Indonesia, we're confident in activating branding strategies and digital experiences that reach beyond the usual limitations of culture and demographics.
Branding Consultants That Get Results
Our clients have seen incredible results. Like increasing their revenue 19.5x within 12 months of working with us, or opening multiple locations within 2 years of branding their business with us. They've even increased online traffic by 7x and achieved their growth goals in 1/2 the time.
- More On Our Success Stories
How Does Our Branding Agency Do It?
We drive these kinds of results by focusing on lead indicators over lag indicators. Fine-tune your brand strategy and digital experience by executing on key drivers for growth, instead of short term hacks that fail to bring lasting impact.
Get Started
Keys To Successful & Effective Branding
We'll Help You Unlock What's Possible.
Our goal as a creative agency is to help you 5-10x your current or projected revenue. It's an audacious goal and we know it. So far our client record is 19.5x in less than 12 months. We're committed to helping you create the impact you know your business is capable of. You already hold the keys, we just help you unlock what's really possible.
- More On The Keys To Successful Branding
More On Branding
"From the very first meeting, the probing questions were the primary indicator that Receiliart were going to solve our problem. They cared deeply about the work, our brand, our organization and us personally."
It's Not Just About Attracting More Customers. It's About Growing A Loyal Fan Base.
Create a unique and distinct place within the minds of your customers by engineering a stellar brand experience for them. It can be the difference between struggling to keep customers and building an army of loyal followers. Our experienced branding consultants will help you attract highly profitable market share and a loyal fan base.
People Trust Receiliart For A Good Reason…
Don't just take our word for it. Our clients are our biggest supporters. Even though our branding agency is based in Jakarta, Indonesia, we've worked with a variety of international clients. Would you like to know what they think about us?
"We are thankful each day for the hard work you have put in to create a great brand for us." – Cadence Pilates
Cadence Pilates
Branding Strategy & Digital Experience
"The branding & graphics pack for AuthenticEnrollment™ is just incredible! Bravo, friends!!" – AuthenticEnrollment™
AuthenticEnrollment™
Branding Strategy
"They're obviously experts in their field. It shows in their work and professionalism. Receiliart cared deeply about the work, our brand, our organization and us personally. We had very high expectations and they far exceeded those expectations." – Indonesia Aid
Indonesia Aid
Branding Strategy
"Receiliart is worth its weight in gold! Best experience to date with a branding & digital agency. They fully solved our dilemma in how to showcase who we are, what we do, ​and offer a clear and relevant value proposition to our prospective clients." – Titi Jaya Indonesia
Titi Jaya Indonesia
Branding Strategy & Digital Experience